While it may be the goal of business to make money, business people often find themselves distracted from this goal by litigation. Sometimes, business owners disagree on how a business should be operated. Officers, directors, and employees may steal company property, embezzle money, or misappropriate trade secrets.  Partners may take advantage of each other.  Minority shareholders may be oppressed by larger shareholders. If you are a business owner or executive,  REIDDENNISFRICK's litigators can help you protect your rights and develop a winning strategy in your litigation matters.
Types of Business Litigation Matters
Business litigation matters vary in their nature and complexity.  Disputes between owners often require knowledge of contract law and a thorough familiarity with the Business Organizations Code. When officers, directors, or partners are involved, fiduciary duties often come into play. In some businesses, protection of trade secrets and strategic relationships may be a significant concern.
Such disputes often involve breach of contract claims but may involve tort and statutory law claims.  Whether you are a business owner, officer or executive, you need an experienced business lawyer you can trust when it first appears that litigation or arbitration is likely. Our litigation team can help you understand the issues and plan a strategy to attain a favorable result.
Different Types of Business Organizations
It is not uncommon for the owners of a business organization to occasionally disagree. How disagreements are resolved can depend upon the type of business organization involved.  Shareholders of a corporation are treated very differently under the law than the general partners of a partnership.  The limited partners of a limited partnership have different rights and duties than either shareholders or general partners. Limited liability companies are a late 20th century innovation, so the law is less settled when it comes to members and managers of such entities.
Newer business organizational forms, like series LLCs and limited liability limited partnerships (LLLPs), pose greater challenges due to the sparsity of precedent addressing those business entities.  Licensed professionals, such as doctors, architects, engineers, and accountants, may have to address disputes peculiar to the nature of the services they offer.  Non-profit organizations must remain conscious of the tax ramifications of any ownership disputes to avoid risking their tax-exempt status.  Our business litigators can help you understand how the form of your business organization impacts your rights and obligations.
Management Disputes
Internal management disputes occasionally erupt between business owners. Company, partnership, and shareholder agreements typically set out the rights and duties between respective owners to reduce the potential for future disputes and to quickly resolve them. Such agreements may include conflict resolution provisions as a condition precedent to legal action or may require the parties to resolve disagreements using alternative dispute resolution (ADR) procedures like mediation or arbitration. In the absence of an agreement, or of a provision concerning a particular matter, the Business Organizations Code may provide statutory rights and duties.
However, it is impractical, if not impossible, to anticipate in advance every conceivable type of management dispute that may arise between owners. Developing a successful strategy to resolve your dispute requires the knowledge of an experienced business litigator with significant knowledge of the Business Organizations Code and applicable case law.
Buy-Outs and Valuations
Disputes often arise when one owner leaves a business organization either voluntarily or involuntarily. Some owners retire. Others simply choose to pursue other business interests. Sometimes, owners can no longer get along, and one or more decide to leave the business. Minority owners may be forced out of an organization. Owners die, leaving their heirs with an interest in a business they may not want or may need to liquidate.
Because Texas is a community property state, divorce often triggers a valuation dispute with a spouse who has a community property interest in a business. Our litigators are familiar with business valuation methodology and have experience working with professional business valuators to determine the value of a business entity.
Partnership Disputes
A successful business partnership requires the partners working together as a team to accomplish the same goal. Disputes between business partners can have a debilitating impact on productivity, employee morale, and ultimately the partnership's bottom line. Written partnership agreements typically anticipate many common areas of disagreement and can help to provide a framework for resolution in advance. But Texas law permits oral partnerships, and even written partnership agreements may not address every possible source of conflict.
When one partner puts personal gain above the success of the business enterprise, it could be a breach of that partner's fiduciary duty. In certain instances, such a breach leads to a criminal complaint in addition to potential civil liability. If you and your business partner have a serious disagreement, it is important to seek the advice of an experienced business litigator immediately so you can resolve such dispute in the most efficient manner possible.
Officers, Directors, and Managers Liability
Like business partners, corporate officers and directors owe fiduciary duties; however, such duties are owed to the corporation itself, and not to its shareholders.  Corporations can sue their own officers and directors for malfeasance, including defalcation, embezzlement, and misappropriation of trade secrets.
When the corporate officers and directors effectively control the entity, enforcing such a fiduciary duty can be difficult. Shareholders may bring an action to enforce such duties derivatively on behalf of the corporation. A shareholder derivative suit has very specific statutory requirements, some of which may be modified by pre-existing shareholder agreements. These complex and expensive cases require the skill of our most experienced business litigators.
Managers of limited liability companies similarly owe fiduciary duties to the company itself as well as to members of the LLC. Case law concerning the scope and nature of such duties continues to develop. Statutory law gives this type of entity greater flexibility in deciding the scope of such fiduciary duties in advance by agreement.  As with corporations, non-manager members of LLCs may bring an action to enforce such duties derivatively on behalf of the company itself.
Minority Shareholder Oppression
In an ideal world, everyone gets a fair deal. In the real world, the powerless are often given a raw deal by the powerful.  Shareholder oppression occurs when minority shareholders in a corporation are treated unfairly by the majority shareholder(s).  Majority shareholders may take deliberate actions to undermine the interests of minority shareholders such as refusing to declare dividends; scheduling meetings at inconvenient times, in inconvenient places, or not at all; delaying the preparation of financial reports; refusing to allow them to inspect corporate records; and in some instances, barring them from entering corporate property.
Such tactics often force minority shareholders out of the corporation on less than satisfactory terms. Minority shareholders' rights took a major hit in 2014 when the Supreme Court of Texas made it harder for minority shareholders to sue majority shareholders for better compensation in such situations. Nevertheless, minority shareholders still retain certain rights which can be enforced with the help of knowledgeable business litigators.
Major Transactions
Mergers, acquisitions, and other major transactions frequently lead to serious disagreements among owners, especially if the transaction dilutes an owner's interest in the business. Such disagreements can affect pending transactions, and often need to be resolved quickly and quietly. Mediation and arbitration can help business owners resolve such disputes without adversely affecting the desired outcome of pending major transactions. The business litigators at Reid & Dennis have experience with these types of situations, and can guide you through the litigation process.
Trade Secret & Non-Compete Matters
When corporate officers or key personnel have conflicts with business owners, disagreements may threaten to reveal business strategy, confidential customer information, or trade secrets of the business.  Many businesses choose to protect these valuable intangible assets with employment agreements, often containing arbitration clauses.  Some businesses, however, do not wish to limit their rights under the traditional doctrine of employment at-will.  Some businesses try to protect these assets with non-disclosure, non-solicitation or non-compete agreements.  While the Supreme Court of Texas years ago determined that such agreements may constitute unconstitutional restraints on trade, the Texas legislature subsequently passed a statute authorizing such agreements in certain instances.  With respect to trade secrets, a patchwork quilt of prior case authorities has arguably been replaced by the relatively recent adoption of the Texas version of the Uniform Trade Secrets Act ("TUTSA").  Our business litigators have handled cases arising from these types of business matters in state court, federal court, and arbitration.
Tortious Interference, Unfair Competition, & Business Disparagement
Business torts, including tortious interference, unfair competition, and business disparagement, often arise when former officers, key employees, or independent contractors (often incorrectly called "1099 employees") go to work for a competitor or decide to open their own business to compete with their old workplace.  Some businesses try to prevent this practice with non-compete, non-solicitation, and/or non-disclosure agreements.  Even in the absence of such an agreement, former workers often cross the boundary of legal and fair competition, targeting known business relationships with disparaging information concerning their former employers to gain an unfair competitive advantage.  Our business litigators can evaluate whether a former worker has crossed that line, help you to develop the evidence you may need to establish or defend against such a claim, and persuasively present your case.
Disputes between Businesses and Lenders
Business owners rarely have the financial resources to fund their businesses without help.  At some point, nearly all businesses enter into lending transactions with financial institutions or other sources.  Even relatively small "mom and pop" operations may qualify for SBA loans to kick-start their business. Traditional lenders rarely loan substantial money to most businesses without requiring collateral, often a security interest in the business's equipment, machinery, inventory, and accounts receivables.  When financial difficulties occur, payments may be delayed, creating conflict between a business and its lenders.
The owners of corporations and limited liability companies enjoy protection from personal liability for the debts of their business entities. But newer and smaller businesses rarely have the established credit history to secure conventional financing without a personal guaranty from their owners.  While guarantors have historically been called "darlings of the law," modern business financing has eroded many of the protections traditionally afforded to guarantors. When a business becomes unable to pay its lenders, the assets of the individual owners themselves may be in jeopardy. It is usually best to seek the advice of one of our skillful business lawyers to work out financing problems before they mature into full-blown litigation. But litigation between business owners and lenders requires the assistance of experienced, knowledgeable business litigators.
Disputes between Businesses and Investors
Some businesses secure funds through investment contracts or corporate debentures. These financing vehicles are sophisticated and may implicate state and federal securities laws or other statutes.  Corporate debentures often involve "Delaware trusts." The attorneys who paper these transactions are very specialized and highly compensated. Corporate debentures, therefore, tend to involve substantial sums of money. Investment contracts, on the other hand, can be for any amount. The lure of higher returns often attracts investors who overlook the correspondingly higher risks. In some instances, investment contracts may turn out to be part of a Ponzi scheme or other mass fraud.  Investors may not realize they are victims. In many cases, the early unwitting victims of these mass fraud schemes find themselves re-victimized by regulators, receivers, their attorneys, and even courts in a misguided attempt to fairly apportion losses among hundreds of victims of the fraudsters.  Our more experienced business litigation attorneys are familiar with working closely with corporate clients and the many of the challenges presented by litigation concerning investment contracts and corporate debentures, including investment programs which are really mass fraud schemes.
Particular Types of Business Disputes
The attorneys at Reid & Dennis are experienced in representing clients in the Dallas Fort Worth area with a wide range of business litigation matters and legal services including:
Partnership disputes
Shareholder disputes in closely-held corporations
Business "divorces" / winding up & dissolution
Officers & directors' liability
Breach of fiduciary duty
Disputes among L.L.C. members and managers
Disagreements regarding major transactions, mergers, and acquisitions
Cash-call and dilution disputes
Shareholder oppression claims
Franchisor-franchisee disagreements
Certain employment matters
Violations of non-compete, non-solicitation, and non-disclosure agreements
Contract litigation
Tortious interference, unfair competition, and business disparagement claims
Mediation & Arbitration
Given the variety of business disputes, a comprehensive list of those with which our attorneys have experience would be unwieldy. If your type of matter isn't listed above, contact us for more information or to schedule your consultation today. Our attorneys can tell you if our legal services are the right choice to help you with your business litigation process.
FAQs
Corporate litigation, also known as business litigation, is the area of law concerned with disputes where one or more of the parties is a business entity.  This includes disputes between businesses and their investors, lenders, shareholders, employees, vendors, etc.  Disputes between business owners, partners, directors, are also part of corporate litigation as are other matters such as buyouts, business valuations, and large transactions.
That depends. There are a number of variables that affect the length of time required to officially form your Texas LLC. First you must choose a name and reserve it with the Texas Secretary of State. You also must appoint a registered agent.  It's not required, but highly recommended that you prepare an operating agreement that spells out the rules of governance for your LLC and enumerates expectations for the members. Time required to do these steps can vary greatly.
The usual time frame for creating a business entity with the Texas SOS is anywhere from 7-10 business days, depending on the time of year, the number of applications received, and whether or not you pay for the expedited online process.
The expedited process narrows the time frame to approximately 5-7 business days, Expedited service is an additional $25.00 per document and is generally processed by close of business the first business day following the date of filing.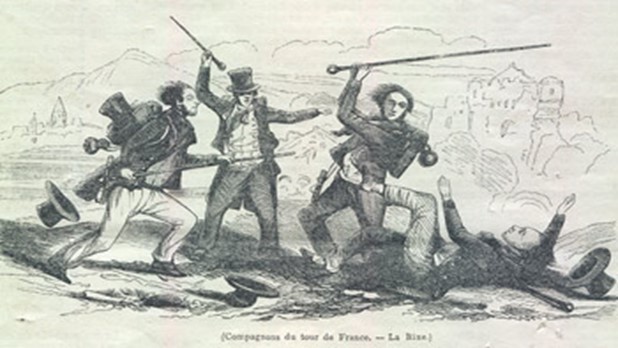 "Arguing with somebody is never pleasant, but sometimes it is useful and necessary to do so."
         ̶ Lemony Snicket, Horseradish