There is no doubt that the construction industry is one of the driving forces of the Texas economy. With all of the projects underway in North Texas and throughout the state, it is inevitable that conflicts arise. Improvements aren't completed on time and on budget. Construction accidents happen. Defects are discovered—sometimes long after construction is complete, and the deal has closed. Even the weather can interrupt a project, cause a casualty loss, or create an insurance claim.
Whether you are an owner, builder, contractor, design professional, or subcontractor, REIDDENNISFRICK's Frisco construction litigation attorneys can advise you of your rights and can protect your interests in the litigation or arbitration process in construction law cases.
Types of Construction Disputes
Complex construction disputes invariably require knowledge of multiple areas of law, including contract law, property law, torts, statutory law, agency, suretyship, insurance, and equity. Such disputes may require simultaneous consideration of legal principles and precedents from different areas of law depending upon the facts and circumstances of your particular transaction. On top of this knowledge, you need to be familiar with the litigation process and the rules of civil procedure. Many construction contracts require arbitration, requiring knowledge of the rules and procedures of the chosen arbitration forum. Our construction litigation team includes a Frisco construction law attorney who is board certified in civil trial law with experience arbitrating cases before the American Arbitration Association and before JAMS.
Construction Contracts
Decades ago, contractors would build improvements to property using a two-page form contract from a hardware store. In the 21st century, however, such contracts have become quite lengthy, detailing the rights and obligations of the parties and shifting risks of delay, damage, and loss. Many construction contracts begin with "form" contracts such as those developed by the American Institute of Architects ("AIA"), "ConsensusDocs," the Texas Association of Builders ("TAB"), or the Design Build Institute ("DBI"). Other owners and contractors use their own proprietary contract forms.
The allocation of rights and responsibilities between the parties often depends upon the delivery system chosen. The traditional design/select/build system is increasingly challenged by alternative delivery systems including design-build, integrated project delivery ("IPD"), and the use of multiple primes. The use of a construction manager-agent or construction manager at risk further complicates these transactional relationships. Understanding these different delivery systems can be an important factor when a dispute arises.
Despite the length and specificity of modern construction contracts, disputes nevertheless frequently arise. The parties may disagree as to whether certain items are included in the original price and scope of work, or require a change order and adjustment in price. Completion of the project may be delayed by the contractor not properly scheduling subs or timely ordering materials, by the owner not promptly making progress payments or interfering with the work, or even by external forces like the weather. Subcontractors may encumber the property with liens or fail to perform their work in a timely manner. Sureties may be called upon to honor bonds or to takeover the project. Work may be challenged as non-conforming or defective. In some cases, contractors walk off the job, or owners terminate the contractor or the entire project. In each case, you should contact an attorney with construction law experience to advise you how best to resolve your dispute.
Construction Defects
There is an old adage in the construction industry that there is no such thing as a perfect project. Defects can and will occur in most construction projects. Hopefully, any defects will be relatively minor, quickly discovered, and easily fixed. Sometimes, however, major defects appear—even long after completion—that dramatically affect the integrity of the structure. Warranties and insurance can protect both owners and contractors in many instances, but may not apply or may exclude coverage. While warranty companies and insurers may provide a defense, how your case is developed and presented will impact whether any damages resulting from a defect are covered. Whether you are a contractor, subcontractor, supplier, or owner, you need an attorney familiar with both construction law and insurance law issues commonly encountered in construction defect cases.
Construction defect lawsuits are among the most costly and complex types of litigation or arbitration. Poor site investigation and inappropriate foundation design can impact the entire stability of a building. Defective plumbing work or improperly sealed roof penetrations can allow water to seep into areas hidden from view, creating mold and other issues. Brick, stone, and stucco veneers may be installed incorrectly. Improper electrical work may create fire or safety hazards. Other issues can affect windows, doors, balconies, cabinets, countertops, or other parts of the work. Often, a problem arises which cannot be quickly or easily traced to an individual defect, but may implicate several trades. Catastrophic failures, including structure collapse, often require careful forensic investigation to determine the defect or cause of the failure. Even routine construction defect cases often require the assistance of one or more expert witnesses to investigate the problem, evaluate the cause, and recommend a solution.
Construction Accidents
Construction accidents are among the most common workplace injuries in the United States. According to OSHA, about 1 in 5 workplace fatalities in 2016 involved construction. Excluding highway collisions, nearly two-thirds of such deaths resulted from one of four causes: 1) falls, 2) struck by object, 3) electrocution, and 4) caught-in/between. Many construction workers are independent contractors who do not carry workers' compensation insurance on themselves. In some cases, it is unclear whether an injured worker was an independent contractor or an employee of another. In other situations, the carelessness or mistake of another independent contractor or their employee caused the accident. In such cases, the rights and duties between the parties often depend more on agency law or contract law, than personal injury law. Our attorneys can help you understand your rights and duties when a worker is injured on your project.
Malpractice by Design Professionals
Architects and engineers are highly trained professionals but, occasionally, even they will make a mistake. Foundation designs that are inappropriate for sub-surface soil conditions, or landscape architects who place trees too close to structures, may jeopardize the structural integrity of an entire building. Insufficient detail or omissions from architectural plans may lead tradesmen or workers to "wing it." Even when design professionals do not make a mistake, it is not uncommon for contractors and subcontractors to claim that they "built it exactly like it shows on the plans" as an excuse for their own defective or non-conforming work. Architects often assume construction administration duties in their contracts requiring them to inspect and approve work on a project. Real estate litigators understand how different delivery systems can affect litigation involving malpractice claims against these design professionals.
Design professionals carry insurance—called "errors and omissions" (E&O) or "architects and engineers" (A&E) insurance—which is very different from that commonly carried by contractors. These policies are typically "claims-made" policies with "eroding limits." In addition, special statutes apply to claims against design professionals which require certain litigants to provide a "certificate of merit" from another design professional as a condition to bringing a claim. Accordingly, it is usually necessary to thoroughly investigate and evaluate claims against design professionals quickly when an issue arises. Upfront costs in these cases can be significant but are usually necessary to be successful. If you are a design professional or think you may have a claim against an architect or engineer, you need to consult a North Texas construction lawyer familiar with these particular types of claims as early as possible in the litigation process.
Particular Types of Construction Disputes
The litigation attorneys at Reid Dennis Frick are experienced with a wide range of construction law disputes, including:
Owner-General contractor disputes – General contractor disputes with owners or construction managers often involve construction lien claims, unpaid change orders, and construction defect claims.

Scope of work / change orders – The scope of work in a construction contract outlines the specific tasks, materials, and services that are to be provided. Changes to the scope of work may be made through change orders, which are amendments to the contract that add or subtract from the original scope of work. Disputes may arise regarding the scope of work and change orders, and may require legal resolution.

Delay damages / force majeure – Construction delays can cause construction project owners to suffer financial damages. Delay damage claims are highly complex and require Texas construction law litigation experience.

Pay application disputes – Pay application diputes involve construction project owners and general contractors, subcontractors, and construction material suppliers and need a construction lawyer's experience.

General contractor-Subcontractor disputes – When a general contractor subcontracts work to a construction subcontractor, disputes can arise between them. We represent construction industry clients on both sides of these disputes.

Non-conforming work / warranty claims – Claims for non-conforming work and warranty claims require legal representation with construction law experience to ensure that construction industry clients are adequately compensated for construction defects.

Malpractice claims against architects / engineers – Architects, engineers and other readers can be held liable for construction defects or design errors. Litigation against construction professionals requires experience in construction law and knowledge of the insurance coverage available to them.

Enforcement or removal of liens – A lien is a legal claim on a property by a creditor who has not been paid for the goods or services they provided. In the construction industry, subcontractors and suppliers may place a lien on a property if they have not been paid by the owner or general contractor. The enforcement or removal of liens may require legal action, and disputes may arise regarding the validity or priority of the lien. These disputes may need to be resolved through the legal system.

Surety bond issues – Surety bonds are a type of financial guarantee that protects the owner of a construction project against the failure of the contractor to complete the work or to pay subcontractors and suppliers. If the contractor defaults on the project, the surety company may be required to step in and complete the work or to pay damages.

Construction arbitration – Construction arbitration is a form of alternative dispute resolution that is commonly used to resolve disputes in the construction industry. In construction arbitration, a neutral third party, known as an arbitrator, hears evidence and arguments from the parties to the dispute and renders a binding decision. Construction arbitration can be a quicker and more cost-effective means of resolving disputes compared to traditional litigation, but parties must agree to be bound by the arbitrator's decision.

Accidents involving construction workers – Accidents involving construction workers can result in significant injuries or fatalities, and may give rise to legal claims. These accidents may be caused by the negligence of the employer, co-workers, or third parties, and may be covered by workers' compensation insurance or may require the filing of a personal injury lawsuit. Disputes regarding the liability for, and compensation of, injuries or deaths resulting from construction accidents may require legal resolution.

Staff leasing and temporary worker disputes in the construction industry – At REIDDENNISFRICK, we handle disputes involving staff leasing and temporary worker issues in the construction industry. These disputes may arise when temporary workers are not paid the wages they are owed, are not provided with proper safety equipment or training, or are misclassified as independent contractors instead of employees. We can advise you of your rights and protect your interests in the legal process, whether through negotiations, arbitration, or litigation.

Insurance coverage issues – Our Frisco construction lawyers have extensive experience handling insurance coverage issues in the construction industry. These disputes may involve claims for property damage, personal injuries, or other losses arising from construction projects. We can help you understand your insurance policy and determine what coverage may be available to you, and can represent you in negotiations with the insurance company or in legal proceedings to enforce your rights under the policy.
There are other types of construction disputes with which our attorneys have experience. Our Frisco Construction attorneys can tell you whether we have the experience and background to help you with your construction law matter.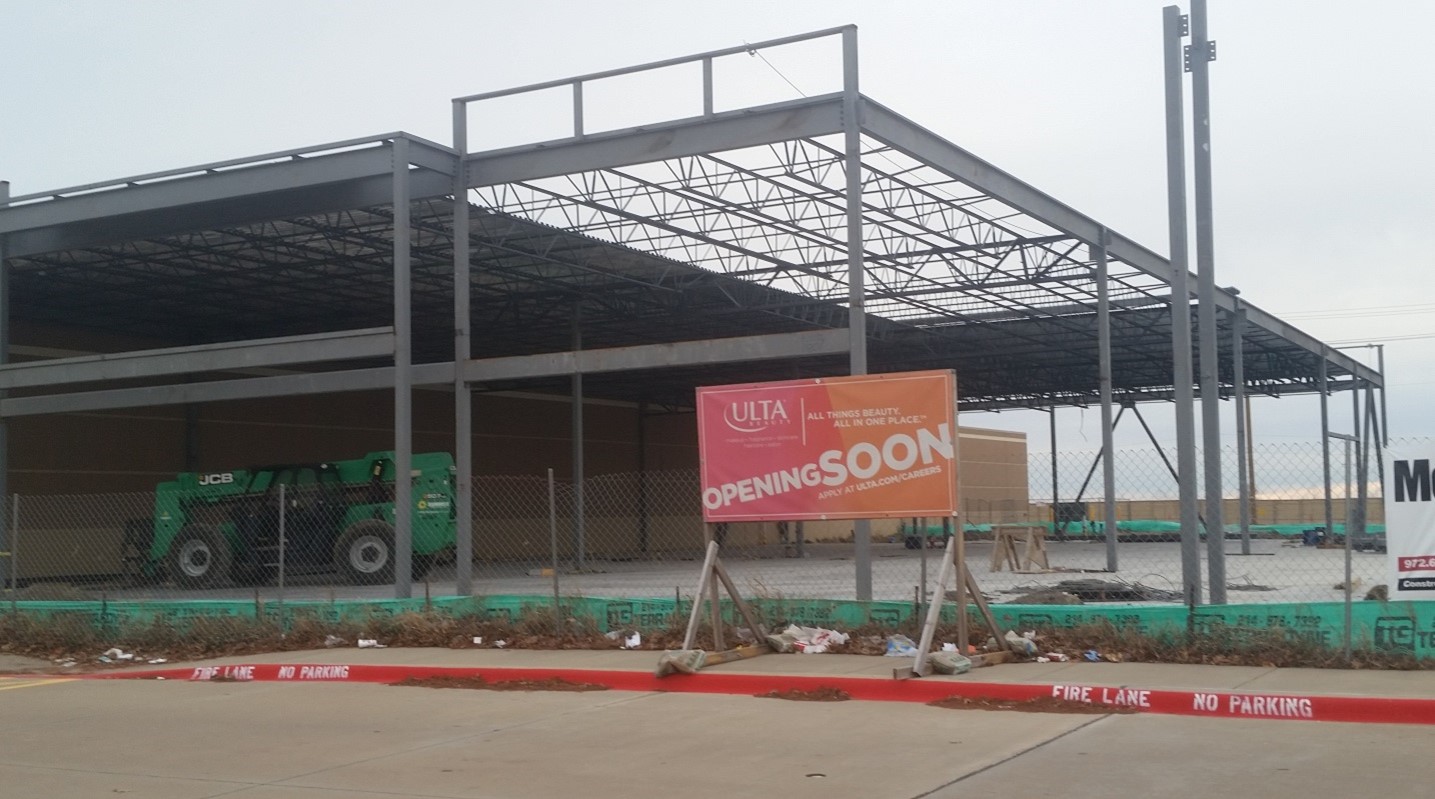 "The shortest distance between two points is under construction."
         ̶  Leo Aikman